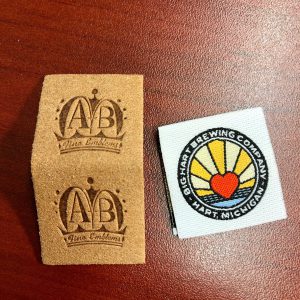 Knit Beanies with Custom Folds Attached
Super Soft & Warm, high-quality knit beanies from Richardson Sports.
Your pick of one: Custom Woven Folds (up to 9 Colors of thread) -or- Faux Suede or Leatherette Folds (Natural brown w/ a Dark Brown imprint). Same design on all.
Folds measure: 1 1/8 in x 2 1/4 in size. The visible part after folding is a square: 1 1/8 in x 1 1/8 in (see photo).
Knit Beanies Size: One Size Fits Most for Adults.
Beanie Styles: With a Cuff (R18) or Without a Cuff (R15).
Beanie Colors Options in Sets of 12. Subject to Availability.
We will confirm Color Selections and Styles with you.
Perfect for any business, club, sports team, or organization.