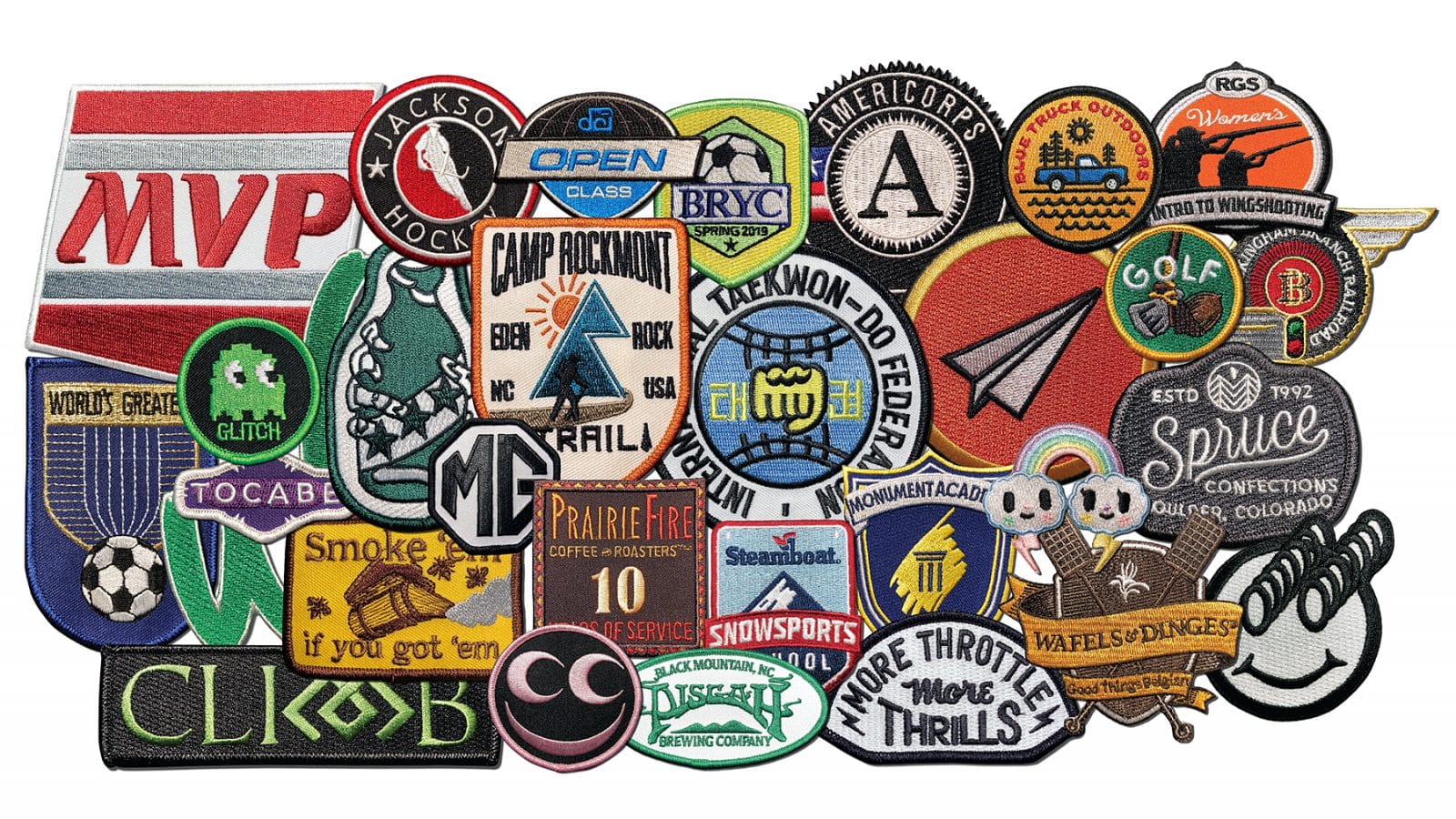 Photo gallery showing custom patches in many sizes, styles, shapes, and colors. These are all custom patches that A-B Emblem stitched for actual clients. Fine Examples are also highlighted below.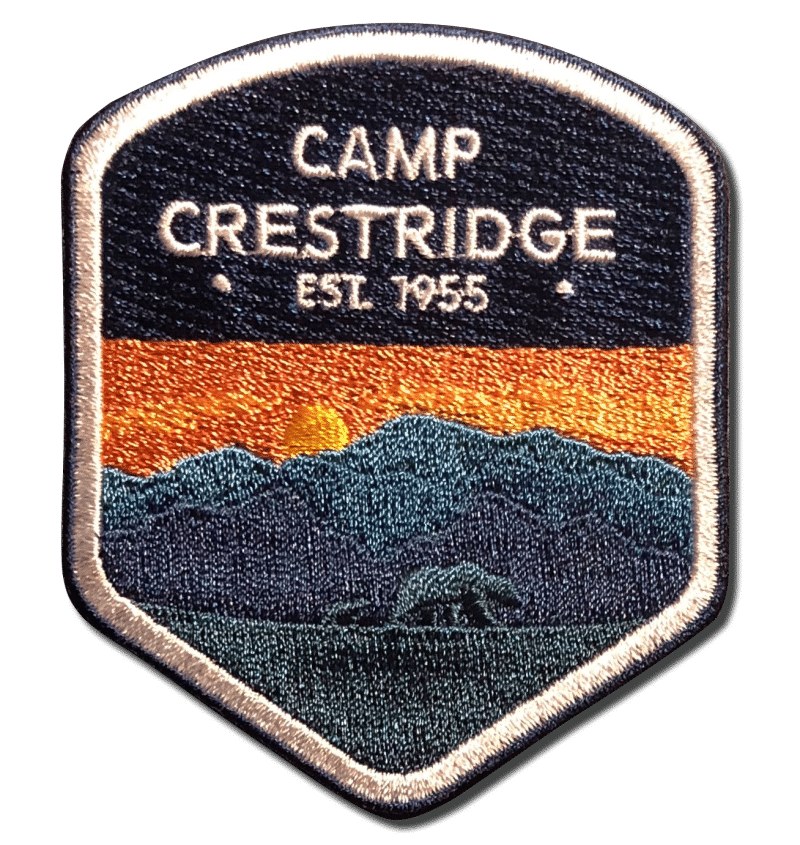 Camp Crestridge
Fully Embroidered
This hot needle cut patch in a shield shape plays upon shading and stitch direction with the bears and the mountains in shades of blue.
Thin Mint Sprint
Non-Fully Embroidered
This round non-fully embroidered patch features sharp text and artwork on a twill background. An Overlocked Edge border finishes off the patch with classic style.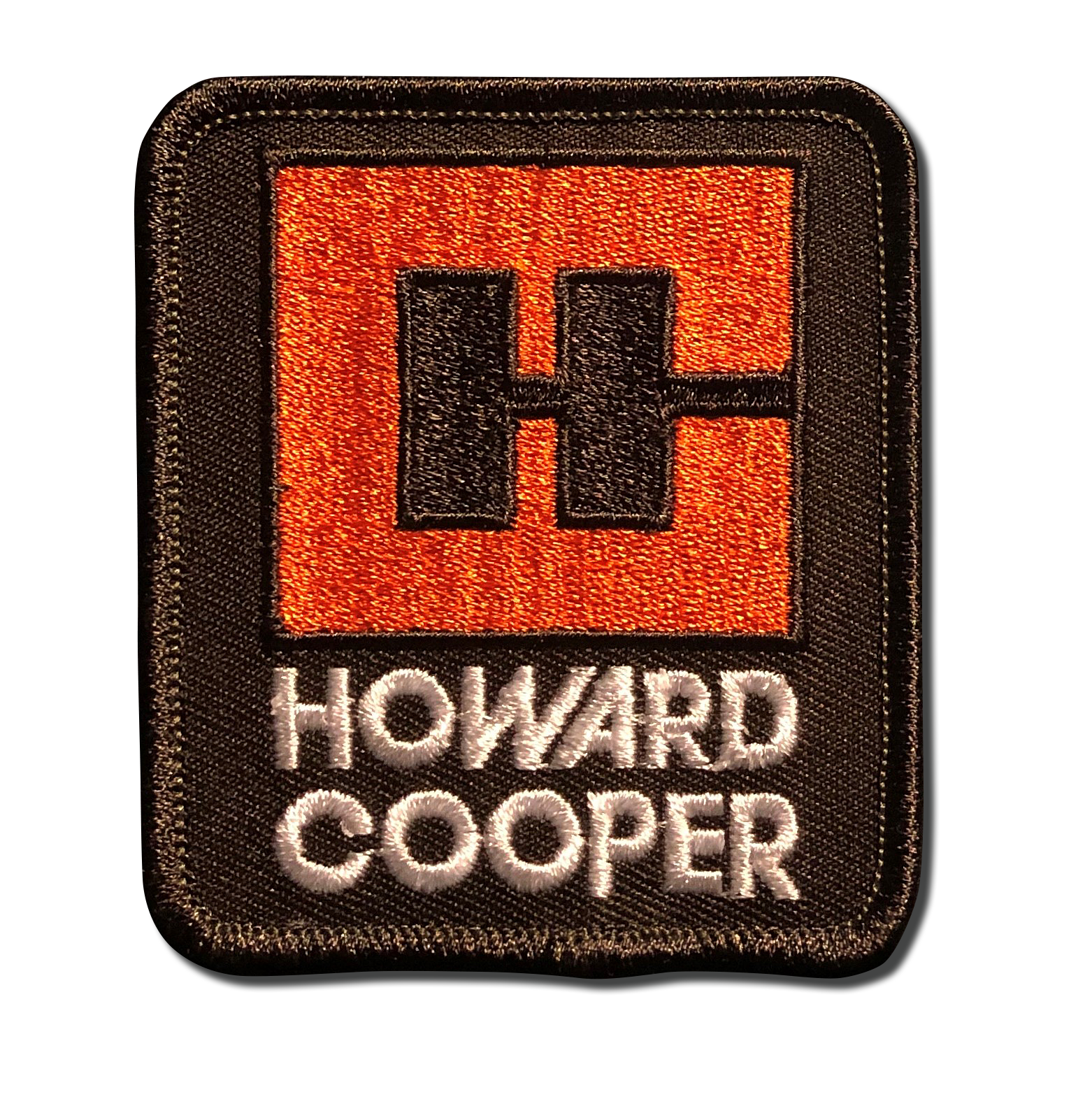 Howard Cooper
Non-Fully Embroidered
Contrasting colors and bold graphics make for an attractive patch design in this partially embroidered patch with an Overlocked Edge Border.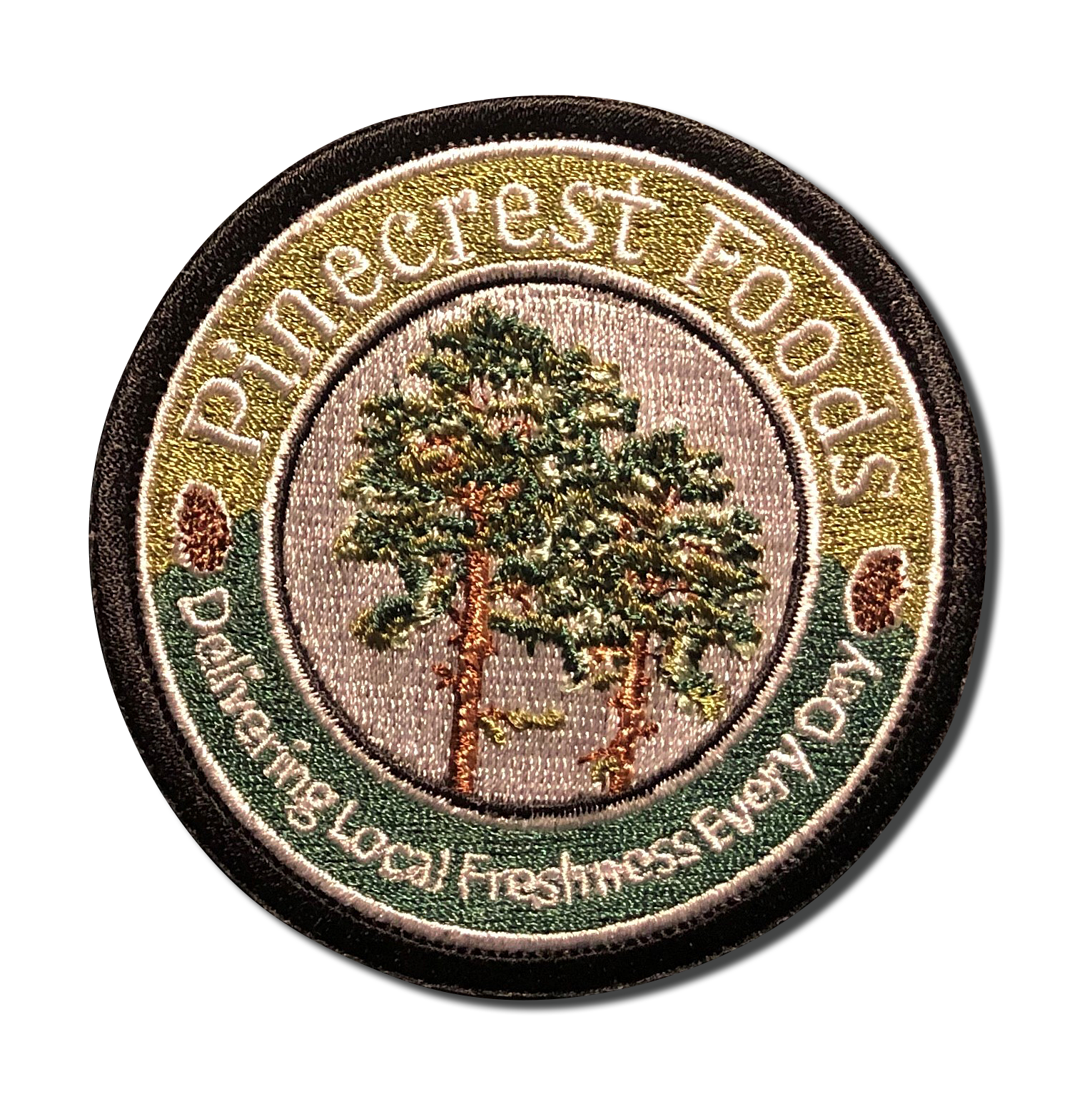 Pinecrest Foods
Fully Embroidered
This finely detailed patch features pine tree artwork and a hot needle cut border. The edge-to-edge heat seal backing makes it a sure bet for heat press application to garments and hats.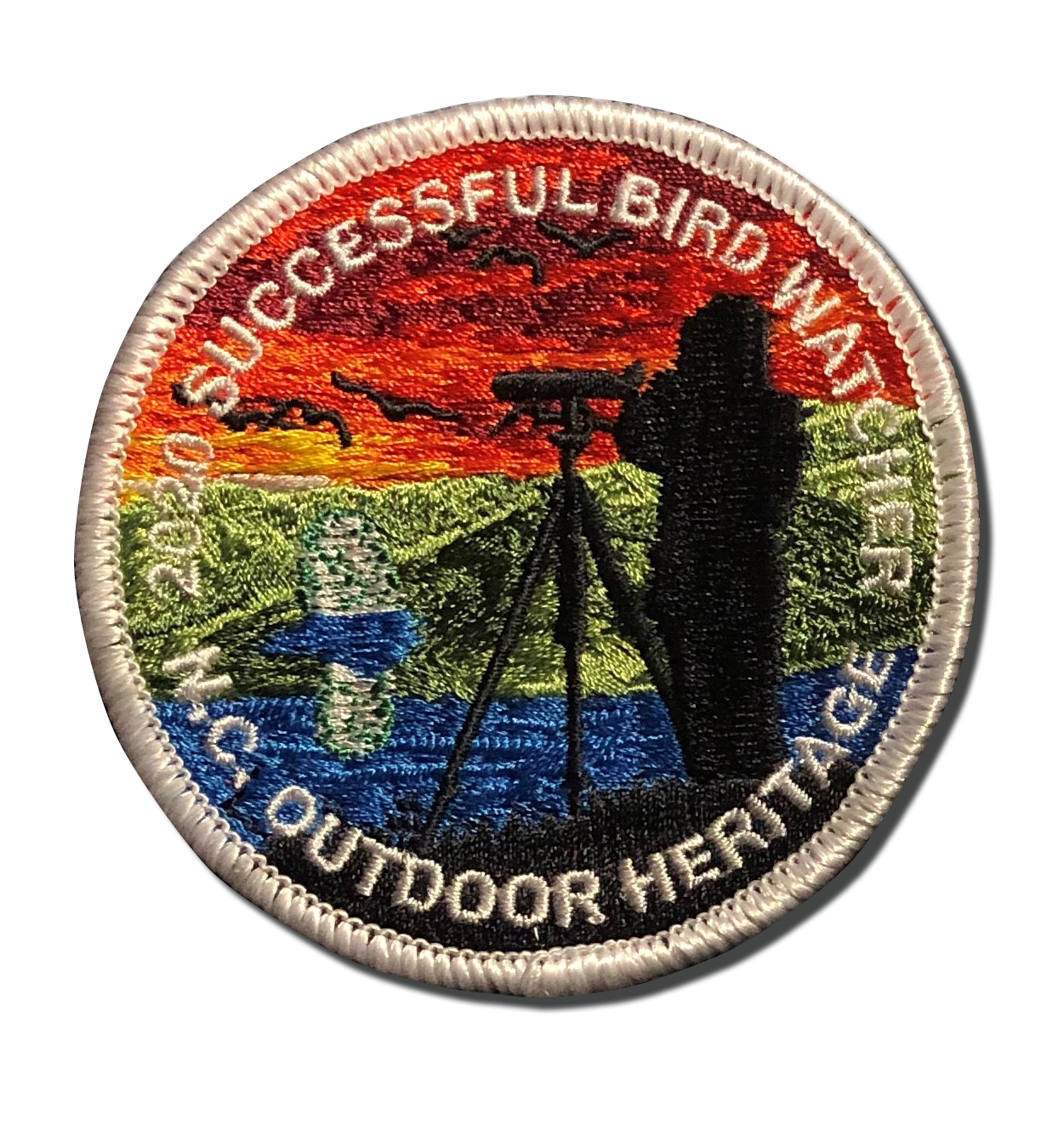 Successful Bird Watcher
Fully Embroidered
Another great design due to the contrasting colors of thread depicting a wildlife scene. The overlock edge border gives this round patch a classic feel.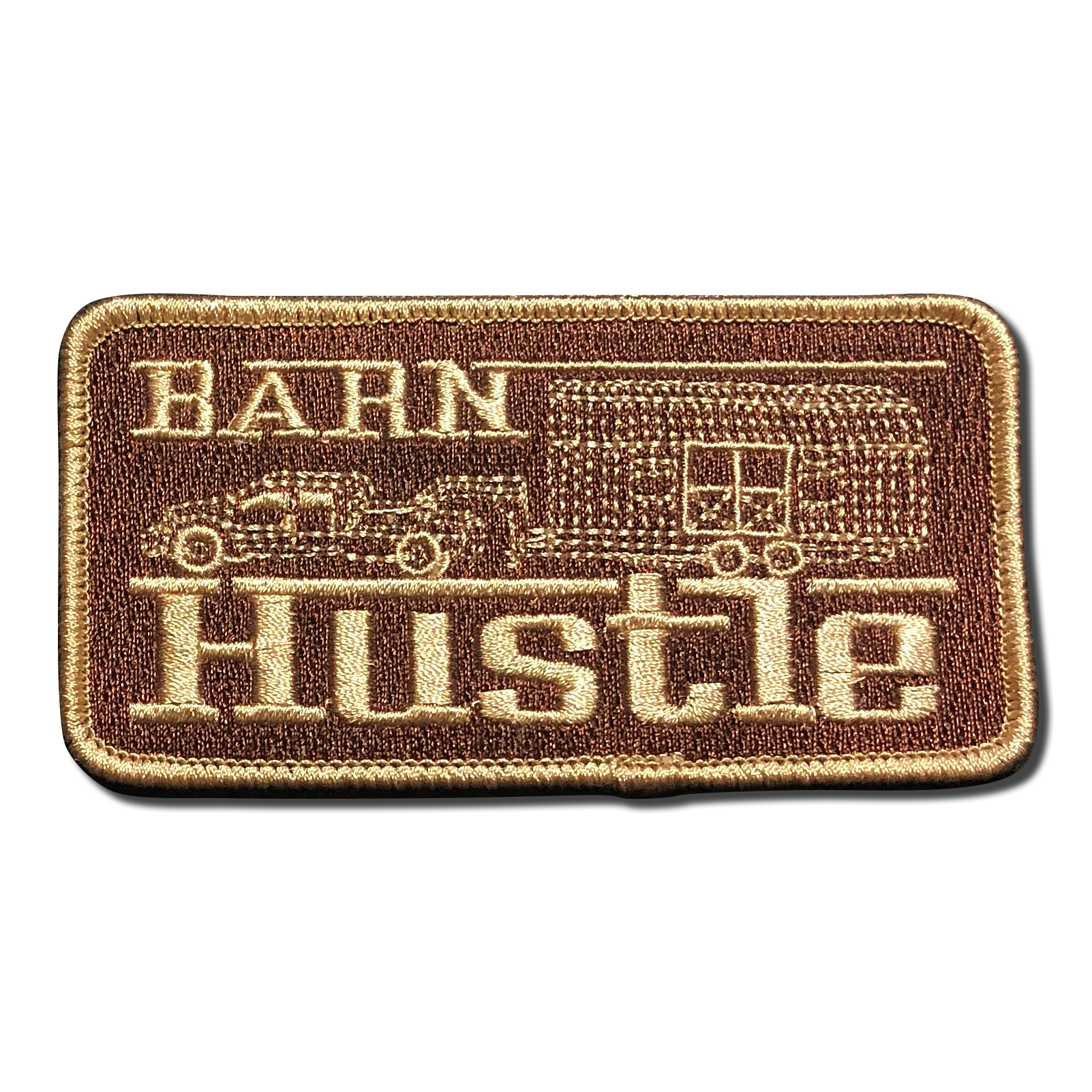 Barn Hustle
Fully Embroidered
A two-color design featuring an intricate step stitch for the truck and trailer outlines. The complimentary overlock edge border gives this patch a classic look.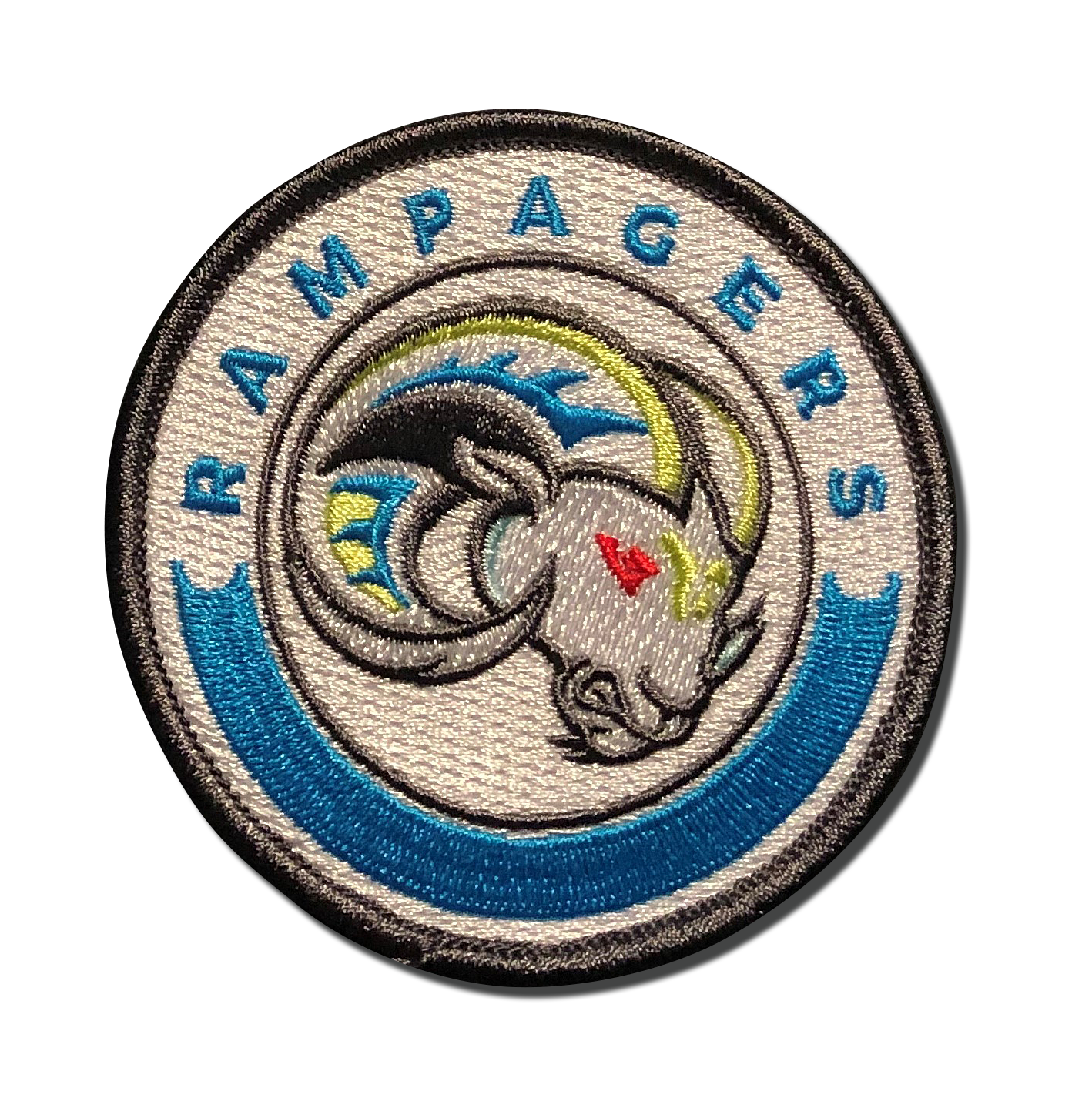 Rampagers
Fully Embroidered
Classic design elements including fully embroidered stitching with an overlock edge border. Contrasting blue plays well with the white background. Capture lines are thick enough to be done in Stiehl stitch!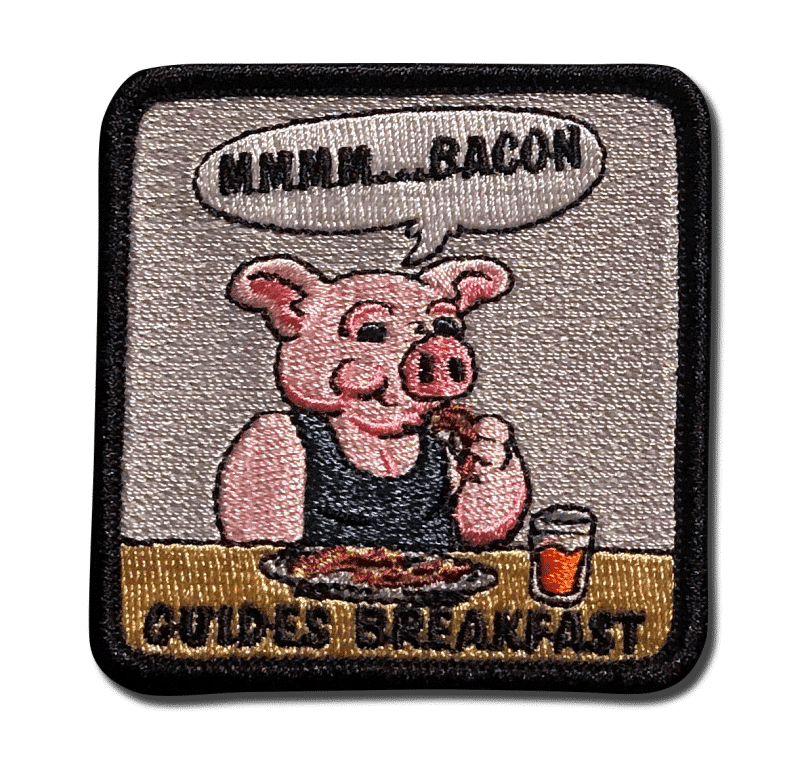 Mmm…Bacon
Fully Embroidered
This patch for Guides Breakfast uses just thick enough capture lines to avoid needing a step stitch. It also has nice texture and depth. And, well everything is better with bacon.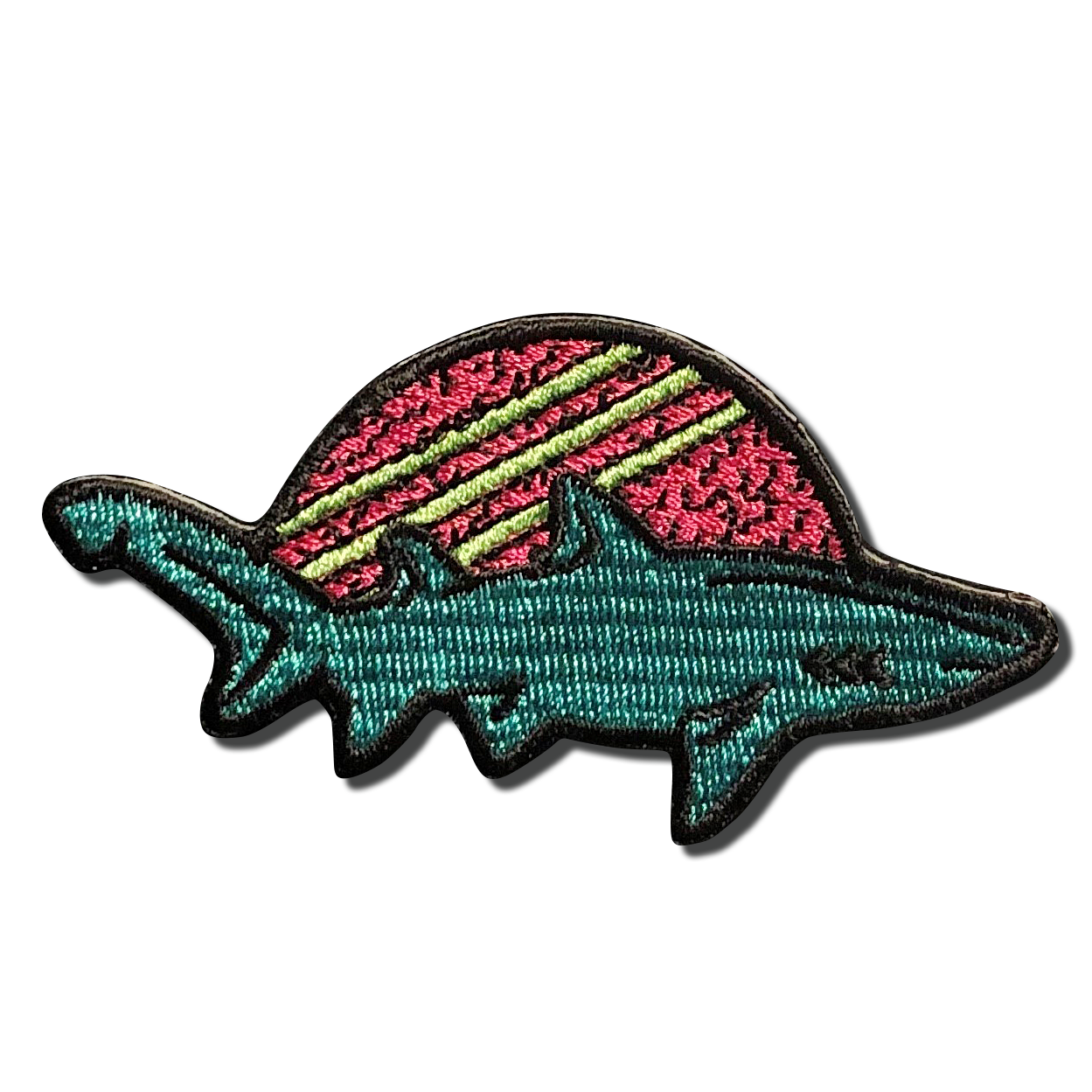 Sunset Shark
Fully Embroidered
Hot needle cut with a contour shape. The patch works well because it uses strong design elements and keeps it simple. The heat seal backing covers edge-to-edge for a sure seal when being applied to garments or head wear.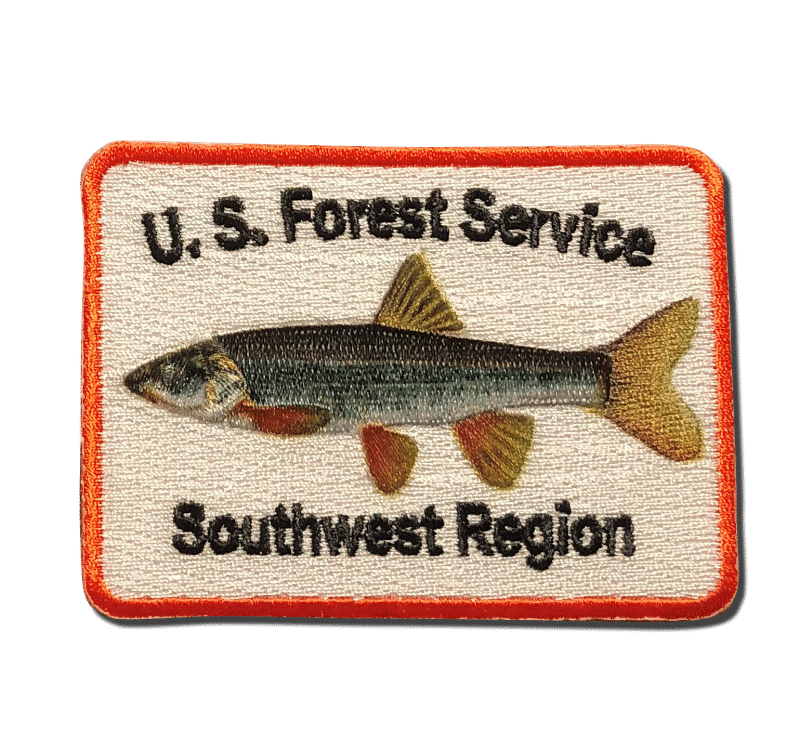 US Forest Service
Photo Over Patch
This fully embroidered patch uses Photo Over (dye sub) printing in the fish part of the design. The stitching raises the fish's body off the background while printing gives it color and pattern that would have been difficult to achieve otherwise.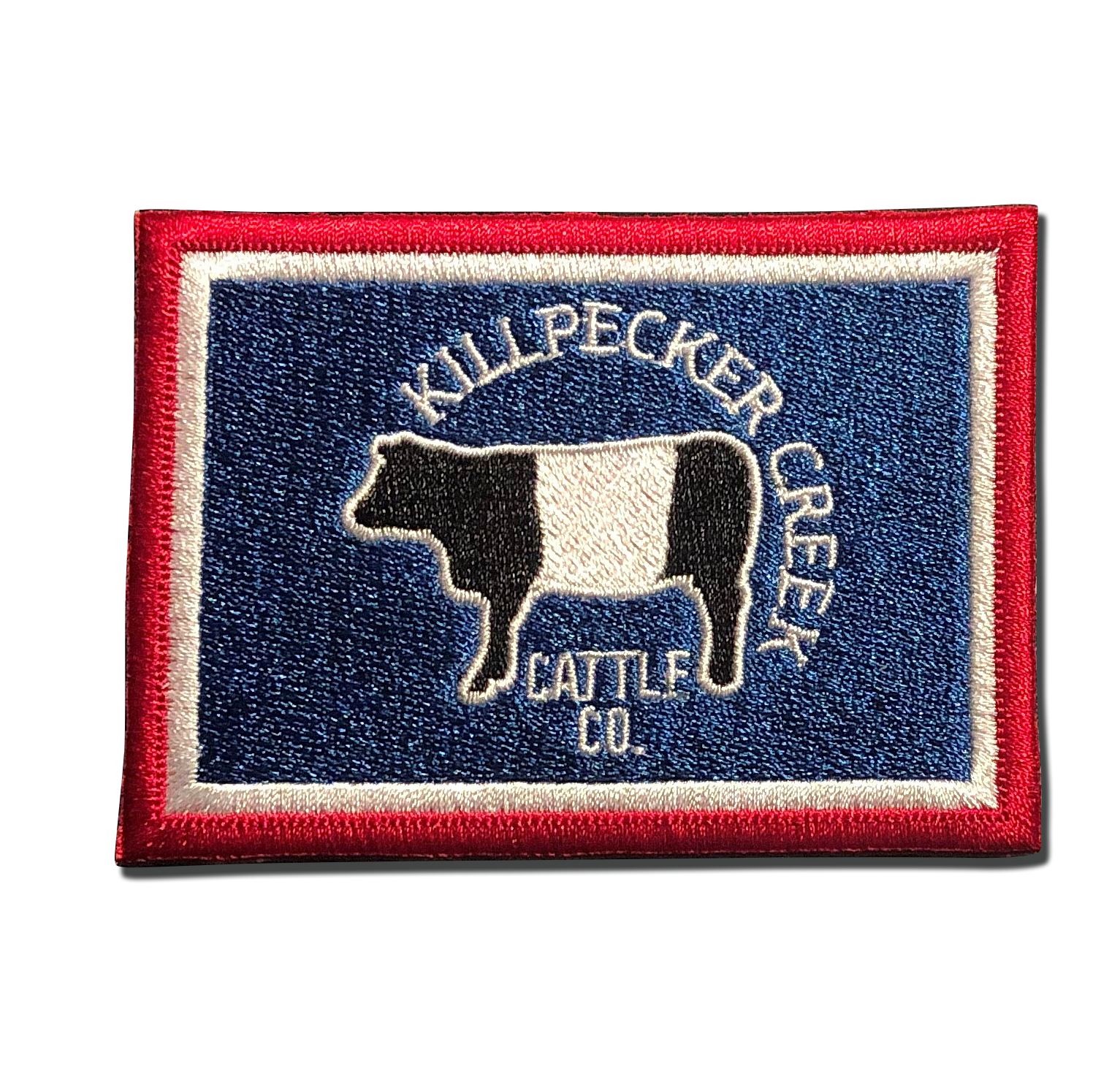 Killpecker Creek
Fully Embroidered
Great use of contrasting colors which works well in embroidery stitching. The patch has a thick feel in the hand and the hot needle cut border with a heat seal backing makes it easy to attach to garments.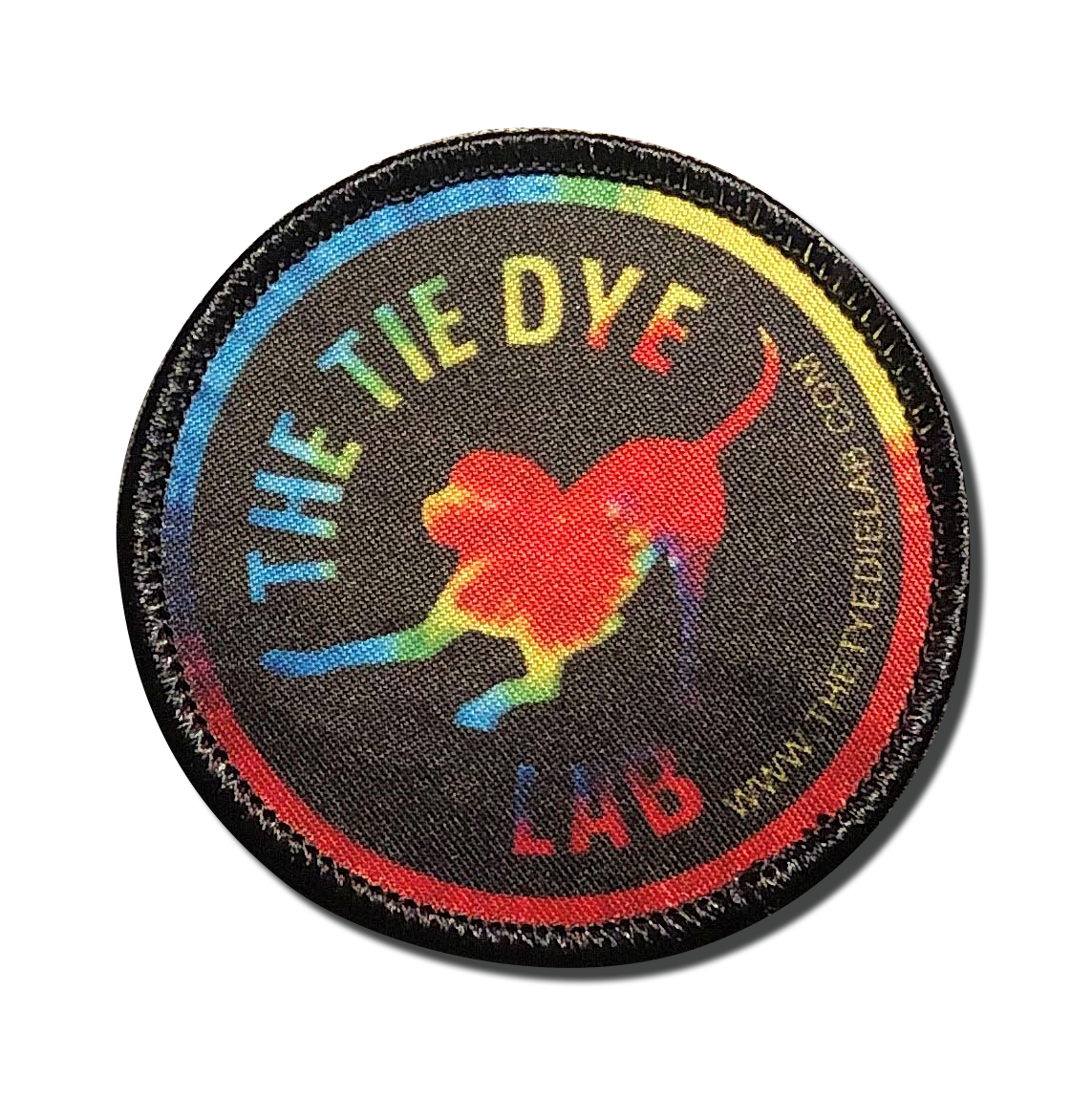 The Tie Dye Lab
Photo on Twill
This patch uses a photo print on twill to achieve the tie dye appearance. A overlock edge border makes it feel like a patch. It's an economical solution that works perfectly for the brand.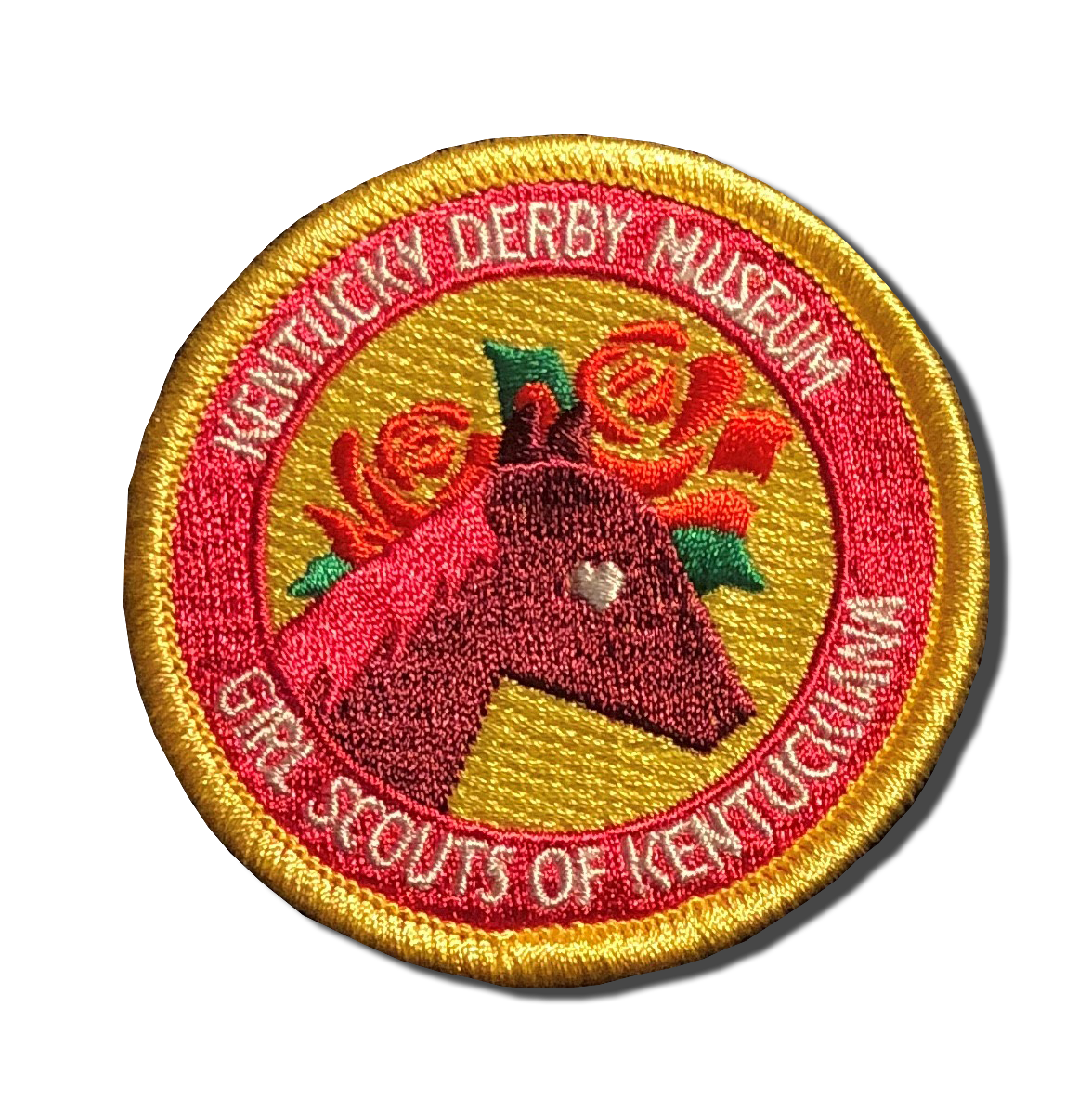 Derby Girl Scouts
Fully Embroidered
This 2.5 inch round patch uses contrasting colors that really pop! The pattern utilizes thick and varied stitch direction to achieve great texture and depth.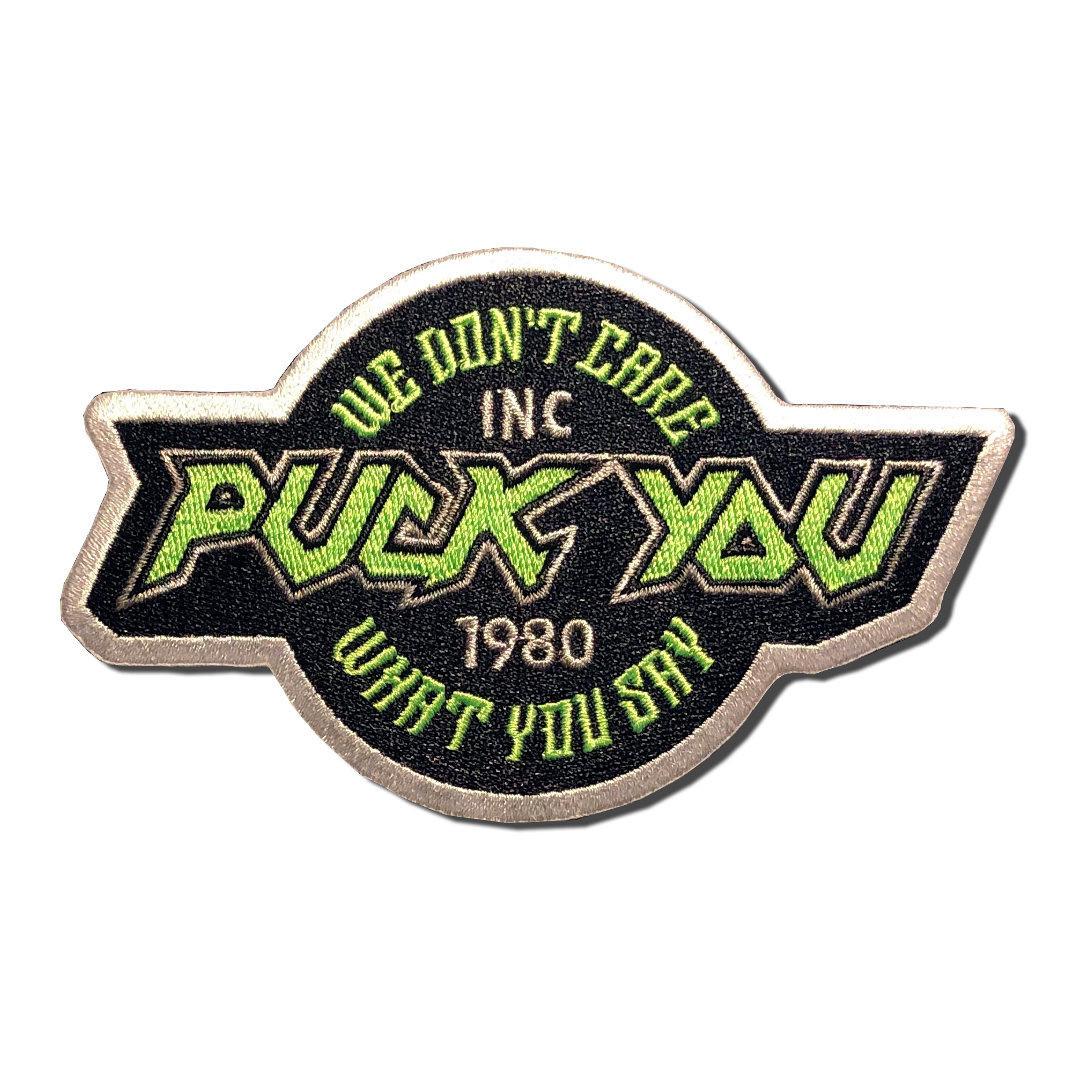 We Don't Care
Fully Embroidered
Another example of using contrast and bold graphic design to make a striking patch design. A hot needle cut border with heat seal backing makes this patch good to go for fast attachment.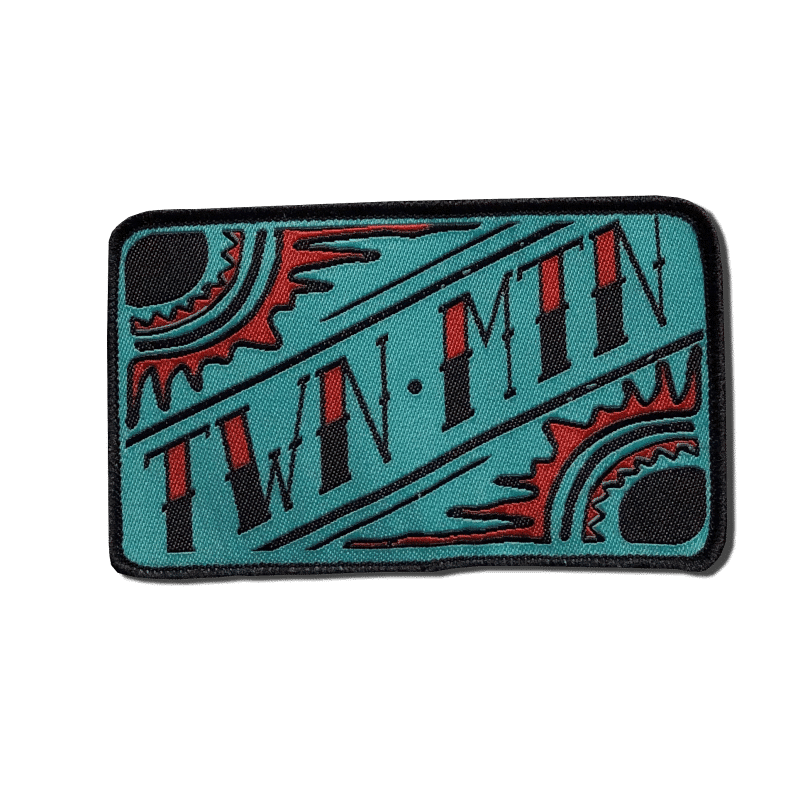 Twn Mtn
Woven
This patch uses contrast and bold graphics to create the look of tattoo art. Being a woven patch, it does not have the thickness or texture of an embroidered patch. But, seems to be doing just fine the way it is.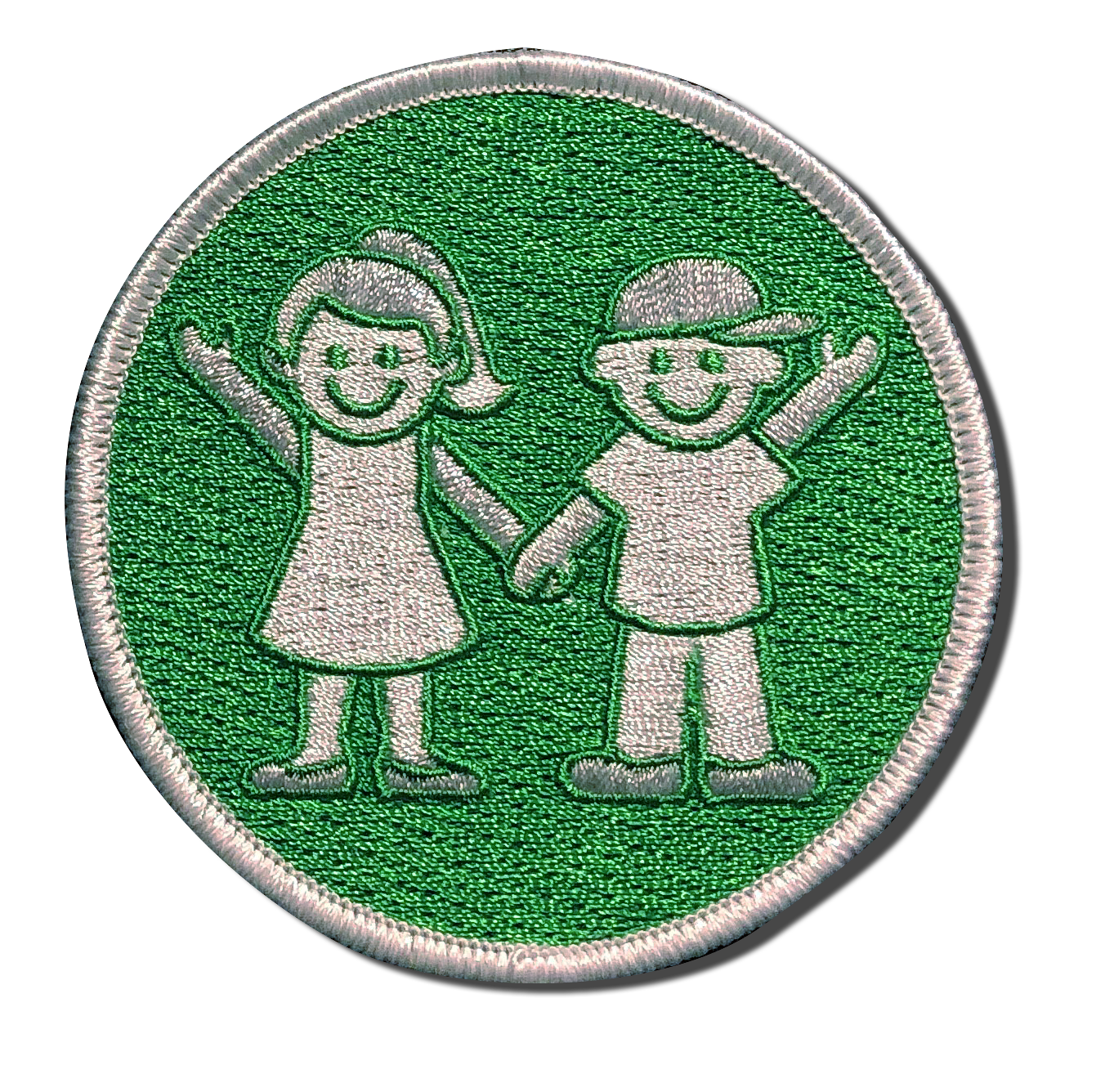 Girl and Boy
Fully Embroidered
A two-color patch uses capture lines that are thick and allow for Stiehl stitch. The classic overlock edge aka Merrow border frames the circle. This patch has a Pressure Sensitive Backing which makes it function like an embroidered sticker.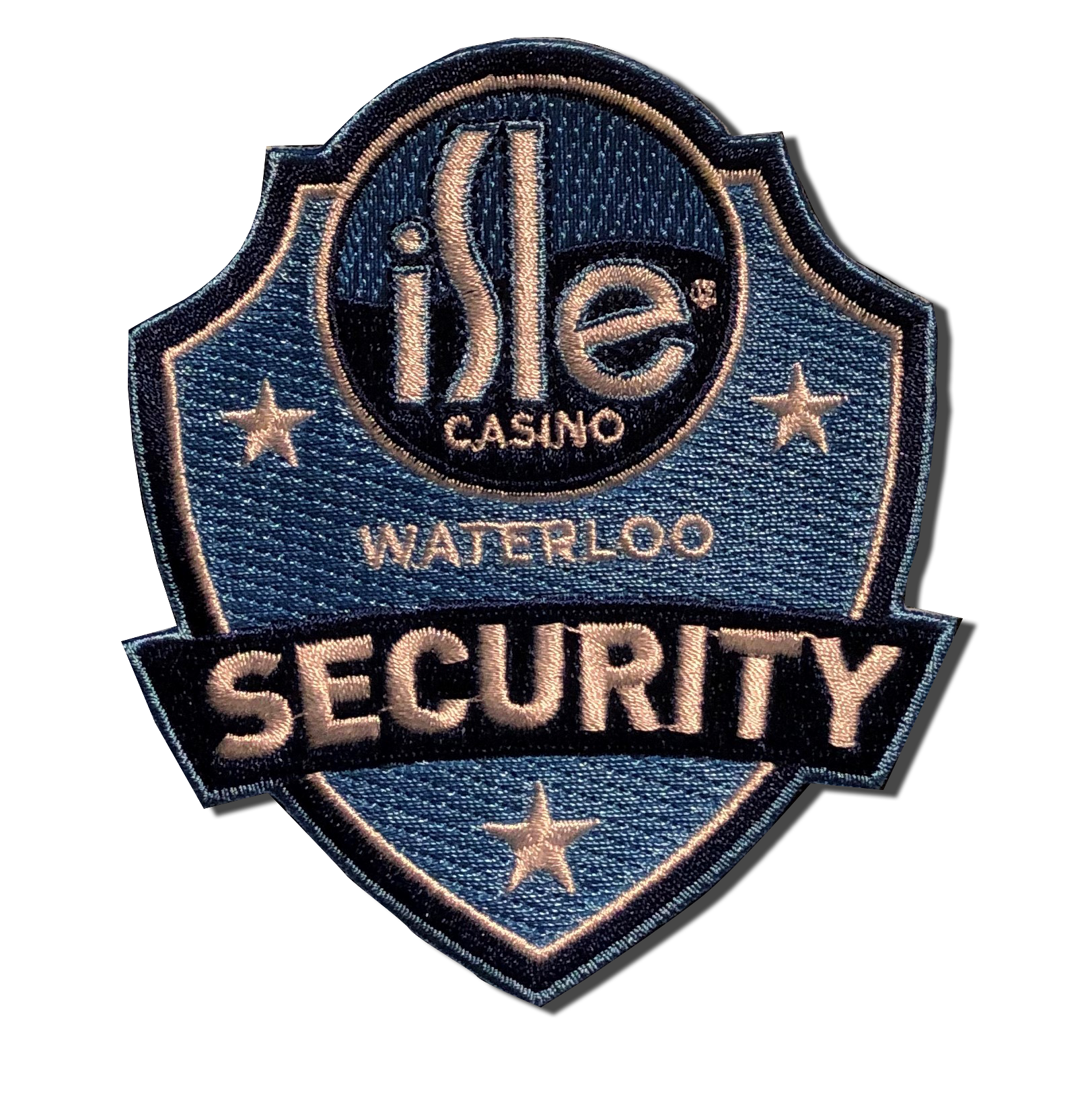 Isle Security
Fully Embroidered
A modified shield shape that uses contrasting colors. This fully embroidered design uses stitching for the background colors and textures to great effect. Casino lettering is at the recommended limit of 1/8th inch in height and it keeps it readable!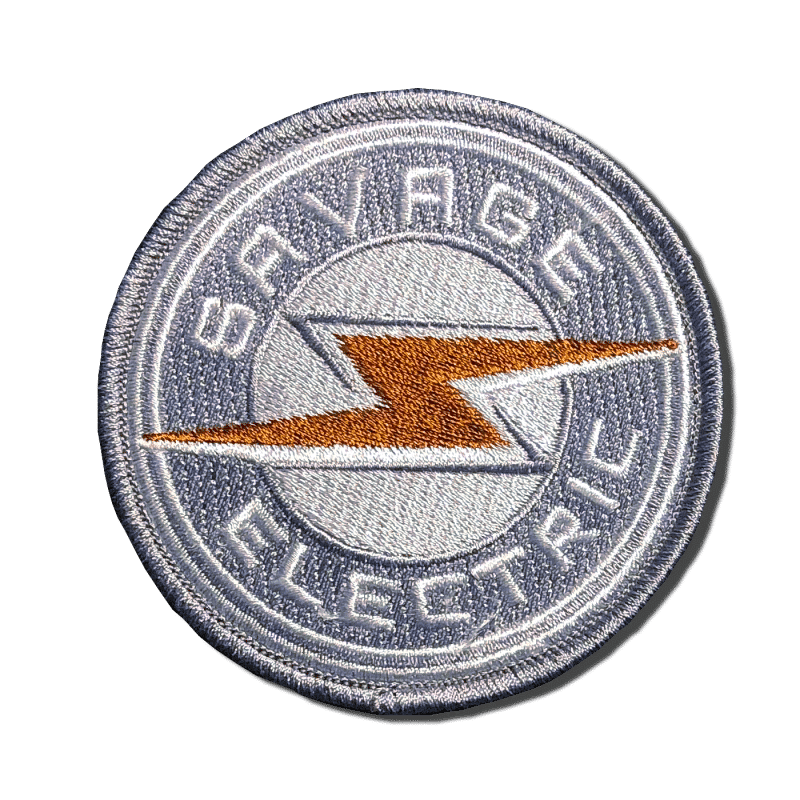 Savage Electric
Fully Embroidered
A fully embroidered patch using a low contrast color scheme. The lightning bolt stands out from the rest of the design in a bold copper color. Perfectly retro and modern at the same time.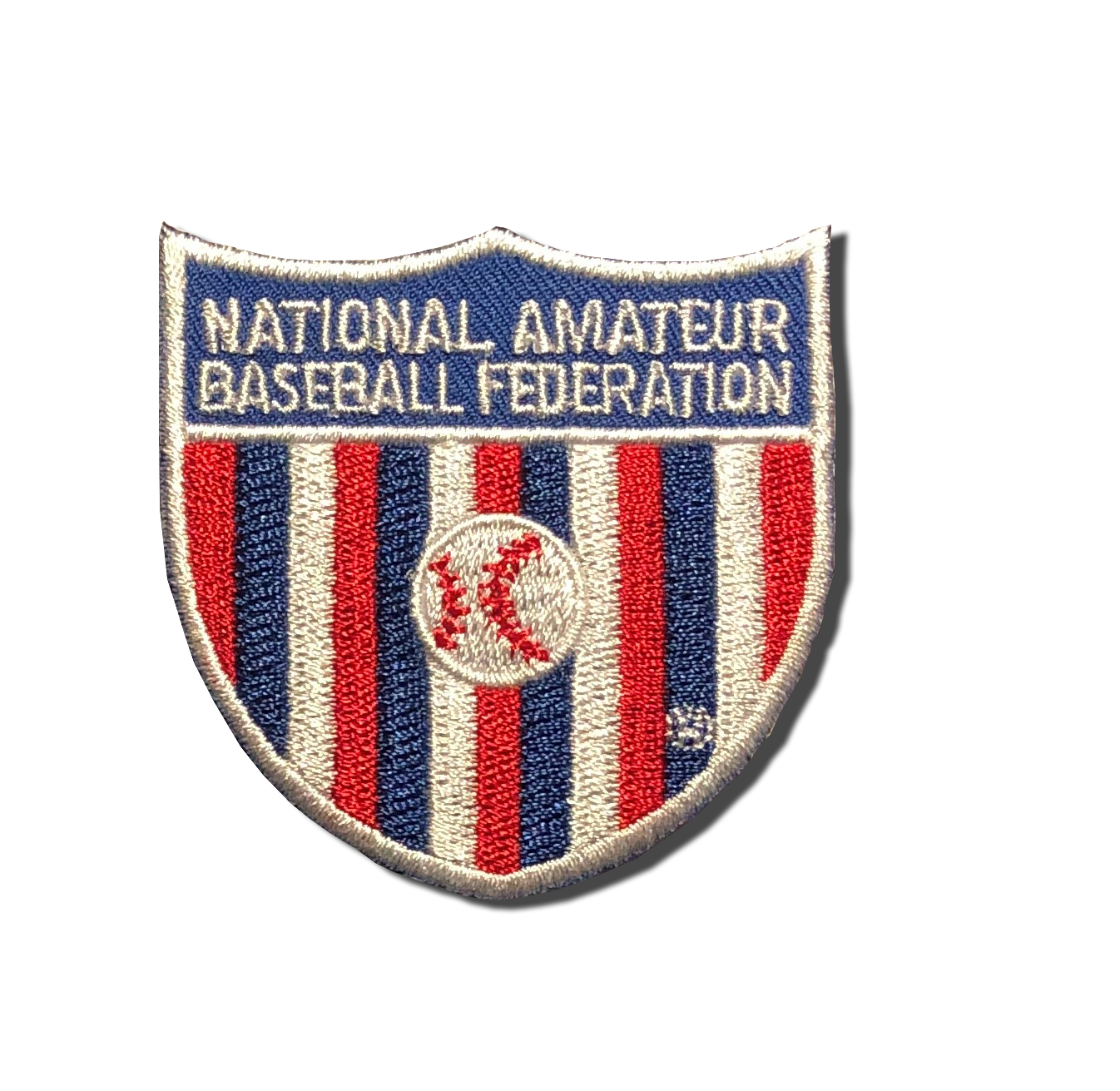 NABF
Non-Fully Embroidered
Swing batter! This pressure sensitive backed patch only measures 2 1/4 inches but it has high quality stitching and detail. The shield design with contrasting red, white and blue colors make it pop.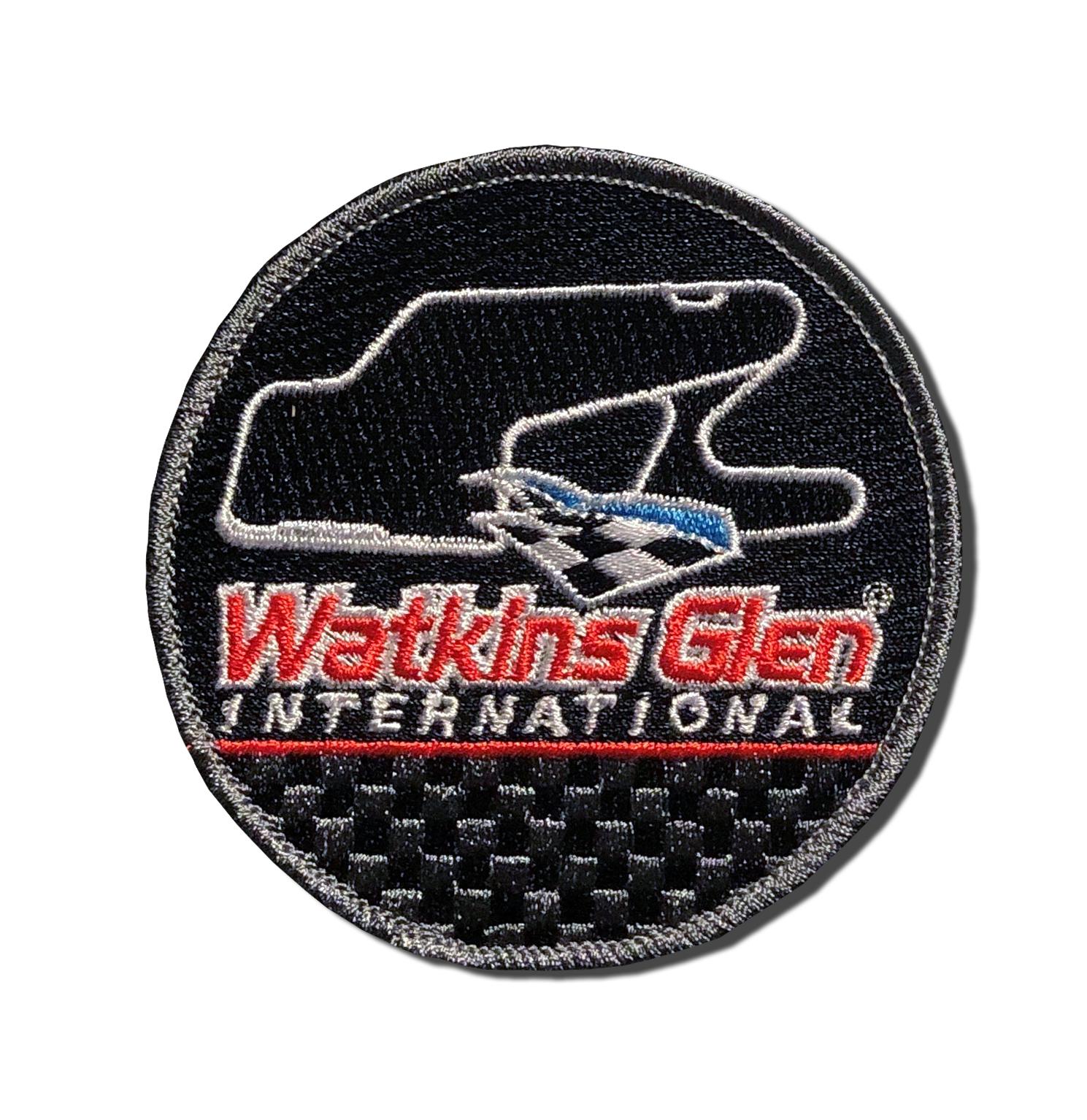 Watkins Glen
Fully Embroidered
Checkerboard finish! This 3-inch fully embroidered patch combines the track logo and layout with a grey and black checkerboard pattern across the bottom. Motorsports have always been a great market for patches.
Enjoy the photo gallery? Please drop us a line.
Note: All patch designs shown in this photo gallery of custom patches belong exclusively to our amazing clients and are not for resale. This photo gallery is strictly for the purpose of showing how custom patches are designed and made.
Contact us to get started on making your custom patches today!
---
A-B Emblem, A Division of Conrad Industries, Inc. | 22 A-B Emblem Drive | Weaverville, NC 28787 | 888-438-0811 | weborders@abemblem.com