The FAQ.
Our most frequently asked questions…

How do I order a Custom Patch?
1. You will need a Design with a Border shape. For instance, how does your logo look inside a circle, square, or oval? Or, does an irregular border with a "cutout" shape work best? Providing a sketch is recommended. Please visit our Custom Patch Photo Gallery for ideas.
2. Determine a size. We provide recommendations on our Designing a Great Patch page. Check them out!
3. Choose the backing type. How will it attach? We advise about this on our Designing a Great Patch page.
4. With Steps 1-3 completed, you are now ready to quote your patch, and don't forget to upload your artwork. (Tip: take a digital photo.)
5. Place the order. We will send a prompt confirmation email and get to work on your patch.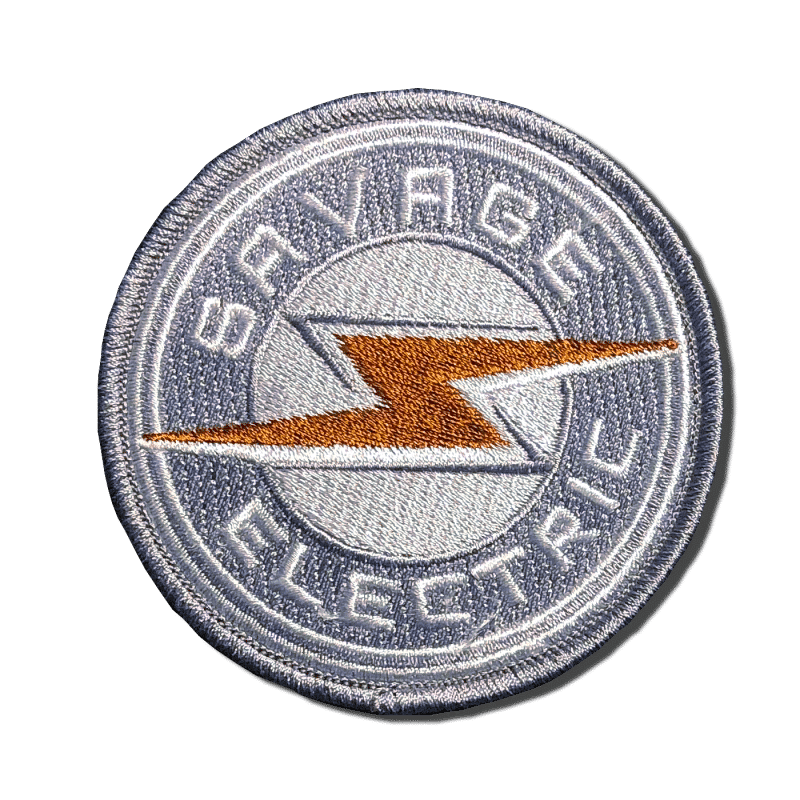 How much do patches cost?
Please use our Get a Quote tool to find out. Save your quotes and turn them into an order when you are ready.
What payment methods do you accept?
For online payments, we currently accept Visa, MasterCard, Discover, & American Express.
How long will it take to make my custom patches?
The most frequently asked question that we receive! Our production time is 20 business days, but does not include shipping which takes another 5-10 days. Not fast enough? Then, please call 1-888-438-0811 or email weborders@abemblem.com to make special arrangements.
How are your items shipped?
Web Orders are shipped FedEx Ground at no charge to you. If you need expedited shipping, we provide options in the Shopping Cart for 1-day or 3-day shipping.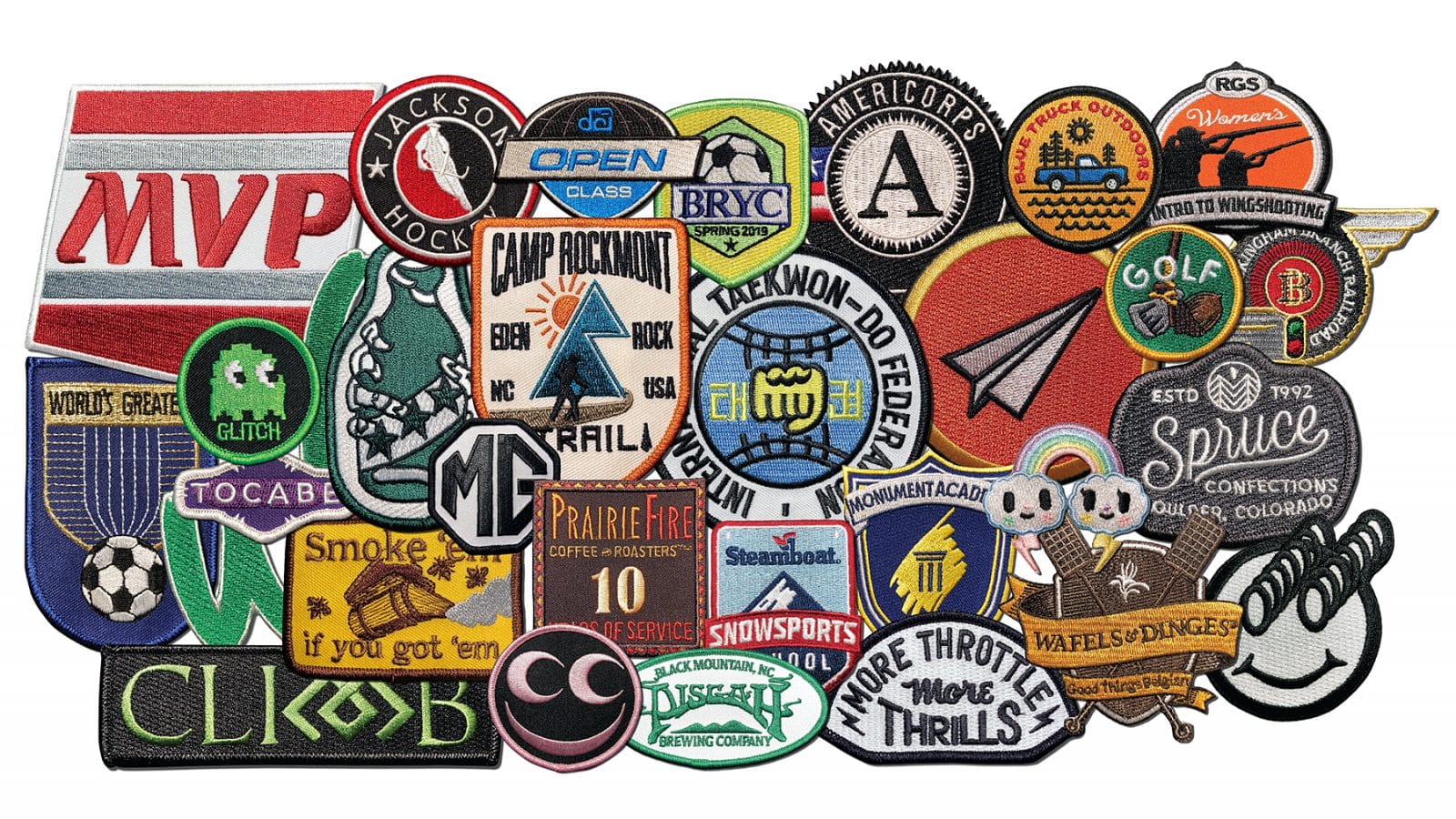 Will my custom patches be made in the USA?
No, not if you order here. Orders from this site are made at our wholly-owned factory Qingdao Emblem in Northern China. Need USA Made patches instead? Then please call 1-888-438-0811 or email weborders@abemblem.com.
Can I get a physical sample of my custom patch? (one-off)
We can make a one-off sample for you but the cost is $200 – and it is non-refundable. A cost-saving workaround is for us to send you a digital proof instead.
What's your return policy for custom goods?
Since all items are custom made, we do not accept returns. Please see our satisfaction guarantee in the next answer.
What if I am unhappy with my order?
If you are unhappy, then we will do everything in our power to make you happy. If we did not make what you asked us to make, then we will remake the order to your satisfaction or refund your money.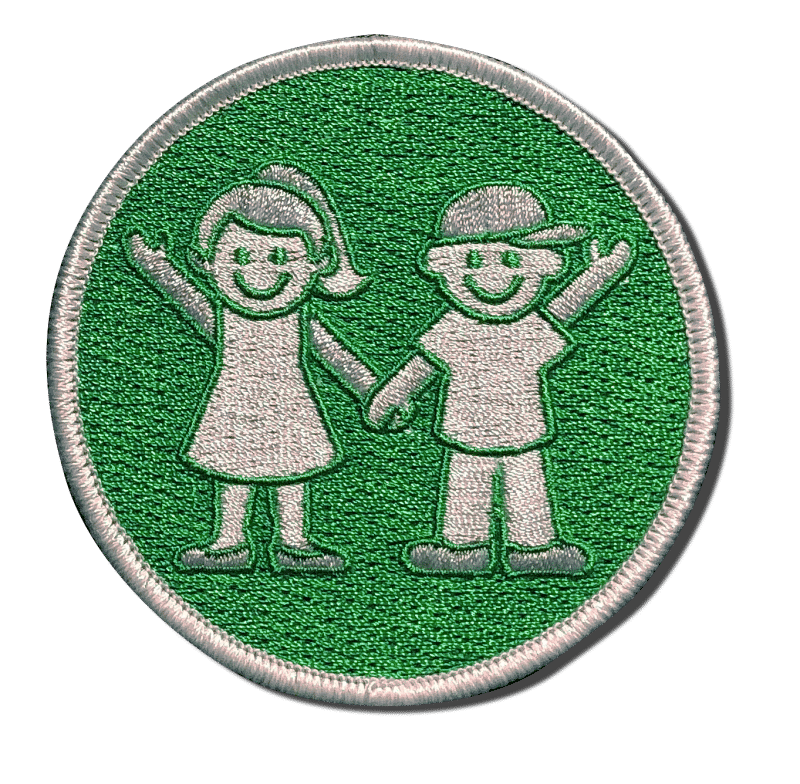 Additional resources from A-B Emblem
Looking for Design Tips? First, check out Design Tips from A-B Emblem and Designing A Great Patch. Second, if you really want to get inspired, please visit our Vimeo and our Instagram account. Third, please send us your questions!
Thank you for reading
Was our Frequently Asked Questions page helpful? Thank you for taking the time to read it. Do you still need help? Then, feel free to shoot us your questions at weborders@abemblem.com.